Are you a healthcare employer looking for medical workforce management solutions?
We have been assisting healthcare employers with finding the most qualified doctors for over 20 years. From Junior Doctors to Specialists, Consultants and GPs, we recruit doctors across all seniorities and medical specialties in Australia, New Zealand and from overseas. We have longstanding relationships across the medical industry and have developed an extensive network of +95,000 doctors.
We can help you streamline your recruitment activities, reduce medical staffing costs and increase efficiencies.
To secure the most qualified doctors for your organisation get in touch with our client services team. Provide a few details in the form below and we will be in touch to discuss how we can help find locum or permanent doctors for your hospital or medical practice.
Why Choose Wavelength?
We have Unrivalled Experience
With over 20 years' experience in medical recruitment, we're able to draw upon established networks and an unrivalled candidate database of over 95,000 medical specialists. We work as trusted career advisors for our Doctors and in many cases, have consulted with them on multiple placements.
Not only that, but we have the highest standards in the industry and only represent the very best of the best. Only 35% of the doctors applying to Wavelength are accepted after our strict selection, interviewing, referencing and credentialing process.
We Employ the Best Recruiters
We employ the best recruiters and they are renowned our high-quality service and specialty expertise. Not only do we retain our recruitment consultants, but our award-winning workplace culture also allows us to attract the best recruiters who in turn deliver exceptional service to both you and our candidates.
Our unique and supportive workplace culture has been recognised externally with numerous industry awards. We've been listed in the BRW Great Places to Work Study seven times and have recently be recognised as an Employer of Choice at the Australian Business Awards 2018. Our high levels of recruitment consultant retention ensure we deliver the highest levels of service continuity.'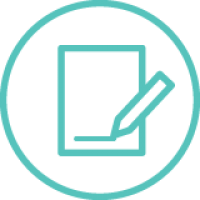 We Offer Tailored Recruitment Solutions
As a doctor-owned and managed medical staff agency, we understand the challenges of coordinating a medical workforce and delivering high-quality healthcare. Whether you need help delivering a Doctor on time every time, a broader workforce strategy or regulatory and migration assistance, we offer tailored medical recruitment services.
We are adept at proactively finding the most qualified Doctors that others don't. Our talented in-house marketing and talent acquisition team is focused on actively promoting roles across all of the relevant channels. Our targeted digital marketing expertise means we have great success in reaching medical specialists who may not even be looking for their next role.
We also handle all paperwork, medical registration, remuneration package negotiations and process visa applications for overseas doctors as required. The Recruitment Consulting and Staffing Association (RCSA) audits our quality management and consistently ranks us amongst the top 2% of agencies in Australia and New Zealand.
We Believe in Making a Difference
We genuinely love what we do and are proud of our reputation for excellent service and going the extra mile. Our recruitment consultants are 100% committed to the health sector both in Australia and overseas. And we believe passionately in extending our value of heart by actively supporting a number of charities and not-for-profit organisations reflecting causes aligned with our values, expertise, and experience.
In addition to our generous workplace giving scheme, we donate over $30,000 each year to our charity partners – Fred Hollows Foundation, Love Mercy Foundation, Médecins Sans Frontières and R U OK? Foundation.
See what our healthcare employers say about us...
The biggest plus for me in dealing with Wavelength has been in the quality of its people and hence resulting quality of its service. The quality of Doctors recruited for me in three Australian states has been, without exception, uniformly excellent. This speaks highly of Wavelengths professional standards and being fully cognisant of client needs.
Dr Geoffrey Williamson
Rockingham Peel Group
It is very apparent that they are competent and of the highest calibre. It has been a pleasure interacting with staff that are professional and comprehend our needs fully. The quality of doctors sourced for us has been very pleasing. They have always been fully vetted and the required compliance paperwork done.
Tim Smart
Wide Bay Hospital and Health Service
Working with Wavelength has been an absolute pleasure. The team met with us to understand our needs, developed a highly successful strategy and achieved what would be impossible for us to do without their depth of industry knowledge. We were provided with ample applicants to fill our specialist and registrar vacancies ahead of the agreed time-frame, and have now engaged a whole team of RMO's as a bonus. We look forward to being fully staffed with happy, vibrant Doctors at all levels.
Garry Wilkes
Calvary Health Care, ACT
Wavelength worked hard and persistently to place an appropriate GP with us. They took the time to discover and understand what both parties required, resulting in a very successful placement. Our new GP is a great fit, it's like she's always been here!
Kath Teagle
Director, Mayfield Medical Connection
Wavelength have delivered significant benefits in terms of timely supply of quality locum medical officers and financial savings. Wavelength is acknowledged by our medical administration team as one of our top providers. The close partnership with Wavelength has helped us to more successfully manage our medical workforce.
Health Service Chief Executive
Want to find out more?
Get in touch with our Client Services team.
Provide a few details here and we will be in touch to discuss how we can start to help find locum and permanent Doctors for your hospital or medical practice.